Carrot cake is a favourite found in many hawker centres in Singapore. There is no carrot in the carrot cake.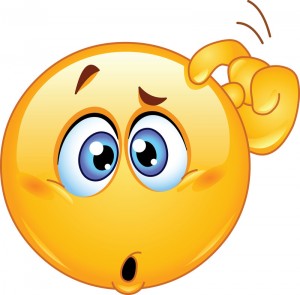 Radish is the main ingredient! I had wanted to make radish cake however as there was no radish in the Asian grocery today, I substituted with carrot – making it a true CARROT cake. It worked! I didn't like the pong when grating a radish and don't really like the slightly bitter taste of radish any way so it is a real bonus to discover that making it with carrot had all of the texture (with added benefit of colour) and none of the disadvantages. I will be making true carrot cake from now on.
Carrot cake may be eaten steamed (with chilli and hoisin sauce) or pan-fried. It could also be cut into bite size pieces and fried with eggs and sambal chilli, turning an otherwise bland carrot cake into a fragrant and tasty dish. Add some prawns to make it even tastier.
---
VIDEO
---
---
STEAMED CARROT CAKE
---
Ingredients
1 carrot (grated) + 1 cup of water
150 gm rice flour
25 gm cornflour
12 gm wheat starch
¾ teaspoon salt
2 teaspoons vegetable oil
2 1/2 cups of water
* Optional flavouring for the steamed version.
1 clove garlic (minced)
1 tablespoon dried prawns (soaked and minced)
3 chinese mushrooms (soaked and sliced)
Fry garlic, prawns and mushroom in 2 teaspoons of oil.
Method
1. Add grated carrot to 1 cup of water and bring to the boil. Reduce heat and simmer for 5 minutes.
2. In a mixing bowl, combine rice flour, cornflour, wheat starch, salt, oil and 2 1/2 cups of water. Stir batter till smooth. Add to the cooked carrot mixture and cook over medium-low heat, stirring constantly, till batter is thick and creamy.  (* Optional : Add fried prawn mixture at this point and stir to combine).
3. Pour batter into a pyrex dish. Smooth the top. Steam for 30 minutes, till cooked.  To test, insert a skewer, it should come out clean.
4. Remove from heat and leave to set (1 hour) in the fridge. You could speed up the setting by transferring to another dish and leaving it the freezer for 15-30 minutes. Cut into bite size cubes.
Serving options:
Steam the cubes and serve with chilli and hoisin sauces.
Cut into large slices and pan-fry till crispy.
Fry the cubes in egg, prawn, mushroom and preserved cabbage (chai po). Remember to add sambal chiili.
---
FRIED CARROT CAKE (CHAI TOW KWAY)
---
Ingredients
Steamed carrot cake – prepared as above (cut into bite size cubes)
6 fresh prawns
1 tablespoon preserved cabbage aka chai po (soak for 2 minutes, rinse & mince)
3 Chinese mushrooms (dehydrate & slice)
2 tablespoons Canola oil
1 clove garlic (mince)
1 tablespoon sambal chilli (mixed in a tablespoon of water)
2 eggs (beaten)
1 tablespoon chives (chopped)
1 tablespoon fried onions
Method
1. Heat 1 tablespoon of oil in a frying pan till hot. Add half of the garlic, prawns, preserved cabbage and mushroom slices and fry till cooked. Remove to a bowl.
2. Using the same pan, add another tablespoon of oil and the rest of garlic and fry till fragrant. Add steamed carrot cake cubes and let it fry till golden before flipping over to the other side.
3. Add beaten egg and leave it to set. Add the fried prawn mixture on top.
4. When golden brown, flip it over to brown the other side.
5. Mix the sambal chilli with 1 tablespoon of water and drizzle over the fired mixture. Stir fry the carrot cake for a minute.
6. Add chives and fried onions and fry for a couple of minutes and it's ready to be served.